Do you struggle with managing your team, business targets, clients, and all of the marketing that you need to do as a business owner? Do you find that your weeks are just eaten up?
Well, take back some of your time by partnering with a professional fitness marketing team at Strength. Concentrate on what you're good at: developing your team, retaining clients and growing your business.
We'll help you by:
1. Being committed to the best approach for you
Just like your clients, you don't want a 'one-size-fits-all' approach when it comes to marketing;  we won't give you that. You're experienced and you've worked hard to get where you are. We'll work on a plan together, we'll then implement the best approach to help grow your business.
Sometimes, that might mean we disagree on things, but don't all great relationships have wobbly times?
2. We'll always be honest & available
When you want someone to be there to guide you and give you an honest opinion about the right way forward, then we're here. We're available most days of the week and we're committed to getting back to you within 72 hours.
3. Ensuring you're THE go to health fitness team in your area
You're experienced and you've built a solid team around you, but your competition is there, out in front of potential clients and taking that business away from you.
We help to ensure you're the first choice for your ideal future clients.
About The People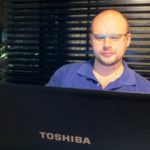 Strength is headed up by Nick Sanders.
I've been in the online marketing world since 2008 and I understand what it takes to attract and convert the right individuals to your fitness business.
I'm most experienced in:
Search Marketing (Google; including local SEO)
Conversion Rate Optimization
Retargetting (using ads)
Email marketing
Video marketing
Telling your story in a way that resonates with potential clients
I also have a range of knowledge and optimization experience in Facebook ads, social media and marketing funnels, but I don't consider these my specialties.
If we're working one-on-one then I'm going to tell you things straight, and I'm always going to answer your emails.
Are you interested in working with Strength Marketing? Complete this form.